SERVICESDental Treatment Services Provided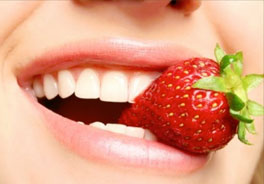 Tooth whitening
The tooth whitening treatment by Zoom, in office or at home, the choice is yours. Zoom in office will ensure the optimum safety and comes in different treatment types and strengths to fit your lifestyle and sensitivity. Your smile can be whiter in just one 45-minute office visit us. Or with a perfect match take-home whitening formula Zoom DayWhite, has adjustable intensity settings to help maximize patient comfort, and 99% of patients experienced little to no sensitivity, a noticeably whiter smile and your best results fast even for the sensitive teeth, with this gentle touch of Zoom, your smile will get brighter new look.
-- PRICE --
Mouth Rehabilitation
Crown
Veneer
Bridge
Implant & Overdenture
Orthodontic Treatment
Diastema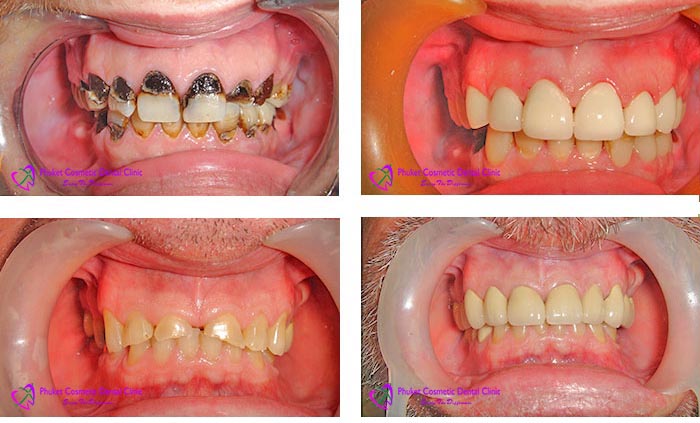 Mouth Rehabilitation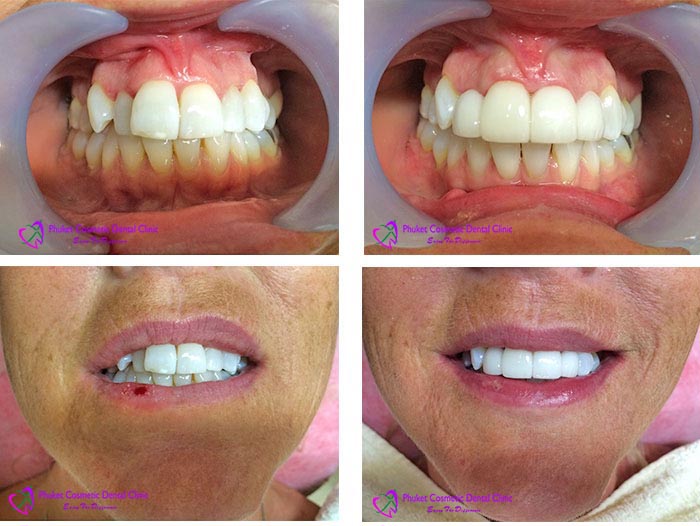 Crown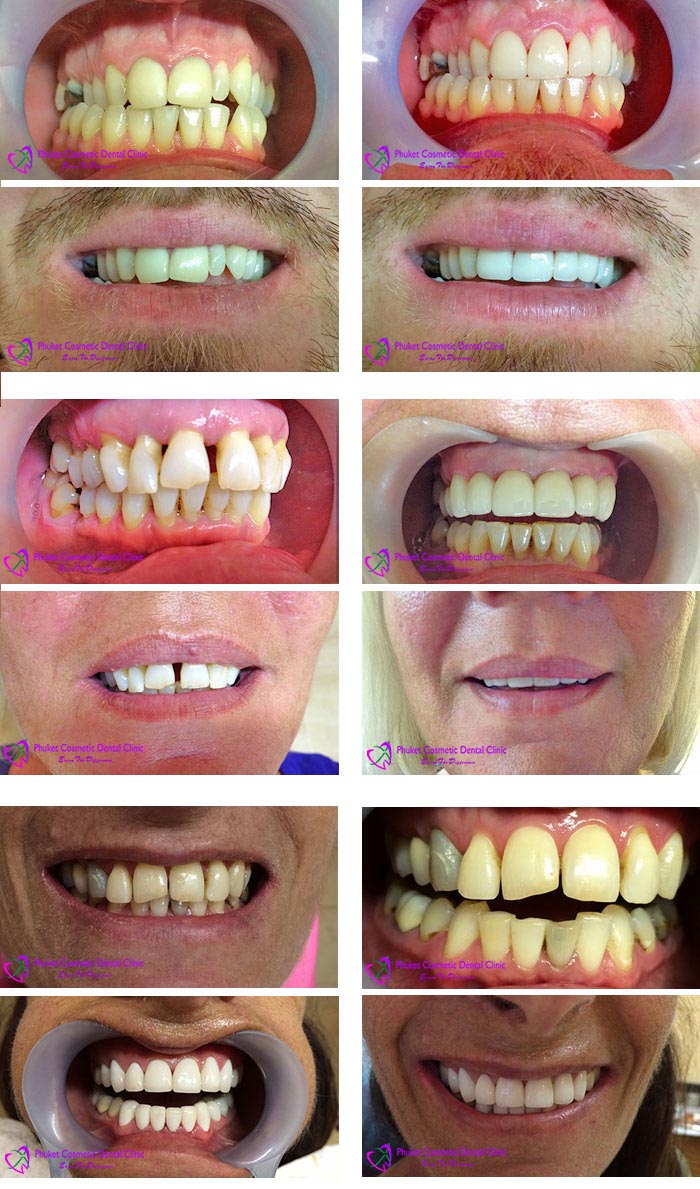 Veneer

Bridge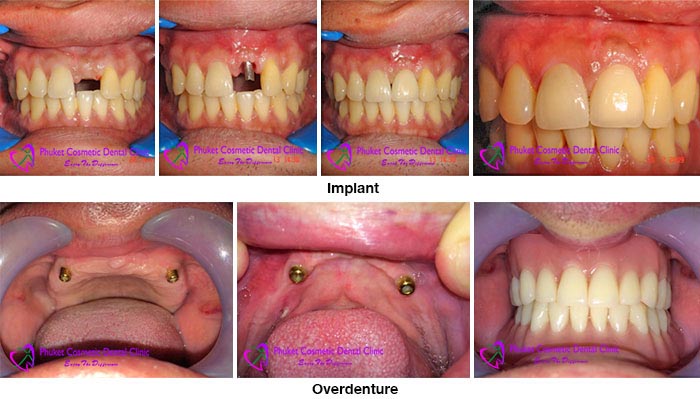 Implant & Overdenture

Orthodontic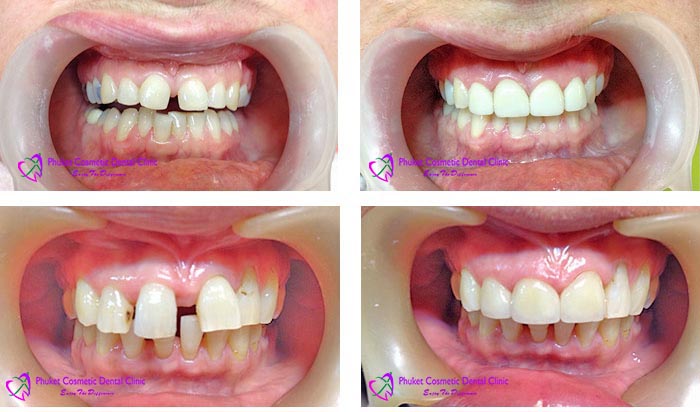 Diastema
Light Scaling and Polishing by Air-flow System
Air-Flow system is ideal for hygienists. By using a jet formed of a mixture of air, powder and water, the Air-Flow removes dental plaque, soft deposits and surface stains from pits, grooves, interproximal spaces and smooth surfaces of the teeth without harming tooth enamel. The Air-Flow can be used in the Orthodontics dental by cleaning brackets and band.
-- PRICE --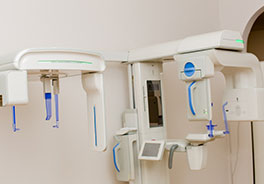 Digital Panoramic X-Ray and 3D CT Scan
This system benefits us the precise and high quality digitalization of dental imaging without the need of films and liquid developer. It uses lower dose of radiation compared to the conventional X-Ray, automatic patient positioning preventing faulty exposures and eliminates the need for retakes.

With 3D image, it gives accurate diagnoses and a clear understanding of the diagnoses to the patients, helps patient to decide in favor of the suggested treatment quickly and more frequently. It is also clearly displayed position of root of wisdom tooth, clear position of correlation of mandibular canal to the surrounding structures of implants. These increase clinical safety and out patients' trust.

Digital Panoramic X-Ray and 3D CT scan is optimal perfect wide ranges of digital images for all types of challenging diagnostic situations.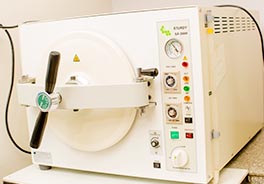 Sterilization System
All equipment and hand-pieces are well sterilized with ultrasonic cleaner and autoclave vacuum system. They also required protective wrapper prior to invasive treatment and storage. This method is to ensure the sterilized instruments remain sterile for an acceptable period of time.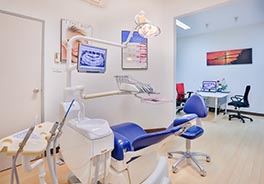 Dental Unit
Our selective dental units, with safety features and ergonomics design, enhance the performance of the dental surgeons and the comfort and relaxation of the patients. Together with their advanced technology featured, will transform the dental room into a world of relaxation and colours of premium performance.
PRICEPHUKET COSMETIC DENTAL CLINIC
Dental X-Ray & Check-up
| | |
| --- | --- |
| Oral Examination + Consult | 500.- |
| Initial X-Ray (Panoramic) | 800.- |
| CT Scan | 3,500-7,000.- |
| Study Model +Treatment Plan | 1,000.- |
| X-Ray for Orthodontics treatment | 1,400.- |
Cosmetic
| | |
| --- | --- |
| Tooth-colored filling / surface | 1,000-4,000.- |
| Ceramic Inlay & Onlay | 8,000.- |
| Closing diastema by porcelain veneer – 2 teeth | 20,000.- |
| Closing diastema by composite | 2,000-4,000.- |
Tooth Whitening
| | |
| --- | --- |
| Home Bleaching | 6,000.- |
| In office bleaching by Zoom | 12,000.- |
Cleaning
| | |
| --- | --- |
| Cleaning + polishing | 1,000 –2,000.- |
| Cleaning + Air-Flow | 1,500 - 2,000.- |
| Root Plaining (quadrant) | 2,000.- |
Prosthodontic
| | |
| --- | --- |
| Impression+ Study model | 1,000.- |
| Temporary plate (Plastic) | 2,000 + (500/tooth).- |
| Valplast (Soft Plastic) | 12,000-15,000.- |
| Full Denture (arch) | 15,000-20,000.- |
| Removable Partial Denture | |
| - Metal framework | 15,000-20,000.- |
| - Metal framework + valplast | 25,000-30,000.- |
| Repair Denture (per point) | 800-1,000.- |
Crowns & Bridges(per tooth)
| | |
| --- | --- |
| Porcelain fused metal (non precious) | 8,000.- |
| Porcelain fused to metal - Palladium | 10,000-12,000.- |
| Porcelain fused to metal - Titanium | 12,000-15,000.- |
| All ceramic crown (Zirconia, EMax) | 15,000.- |
| Pin | 5,000.- |
Implant – Crown included (per tooth)
| | |
| --- | --- |
| Neo-Biotech, PW+ | 50,000.- |
| Astratech | 70,000.- |
Preventive care
| | |
| --- | --- |
| Cleaning + Fluoride Application | 800 - 1,000.- |
| Filling + Sealant | 800.- |
| Sealant / tooth | 500.- |
Surgery
| | |
| --- | --- |
| Primary tooth Extraction | 600 - 800.- |
| Permanent tooth Extraction | 1,000-1,500.- |
| Night Guard | 3,000.-/Price |
| Impaction | 2,000-5,000. |
Root Canal Treatment
| | |
| --- | --- |
| Anterior teeth | 6,000.- |
| Bicuspid | 6,000-8,000.- |
| Molar | 10,000-12,000.- |
| Retreated RCT | 12,000-15,000.- |
Orthodontic Treatment
| | |
| --- | --- |
| Orthodontic Treatment with bracing | 55,000-60,000.- |
| Invisalign case | 180,000-200,000.- |
| Daemon bracket | 50,000-60,000.- plus 25,000.- u/l |
| Clear bracket | 50,000-70,000.- plus 20,000.- u/l |
Prices quoted above are in Thai Baht and subject to change without prior notice
*Service fee started from the indicated price depends on individual case